Industrial Pharmacy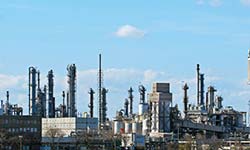 Submit Abstract
Register Now
Industrial pharmacy is a discipline which includes manufacturing, development, marketing and distribution of drug products including quality assurance of these activities.
The research topics are focussed on solving current general problems in pharmaceutical industry, such as formulation and characterisation of sticky amorphous drugs, problem-solving for paediatric medicines and miniaturisation of manufacturing processes.
The drugs fulfil the promise of modern medicine by enriching and often extending a patient's quality of life Specialty pharmaceutical spending is on the rise and is expected to increase from approximately $55 billion in 2005 to $1.7 trillion in 2030, according to the Pharmaceutical Care Management.
Drug Discovery and Development
Industrial Pharmaceutics
Pre-clinical Studies
Clinical Studies
Related Conference of
Industrial Pharmacy
Industrial Pharmacy
Conference Speakers
Recommended
Sessions
Related
Journals
Are you
interested

in